Heartland Science and Technology was founded by experienced engineers, researchers, and business professionals devoted to technical excellence and responsiveness to client needs. Our team is committed to solving technical challenges of national, local, and public interest by engaging in scientific research and engineering development, providing and maintaining technology solutions, and facilitating and managing collaborative partnerships. We are a creative, self-starting, entrepreneurial, client-focused organization that is results driven and strives to positively impact the world.
Our Team: Leadership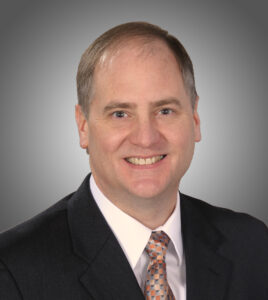 Glen R. Salo
Founder, CEO, and Chairman of the Board
An electrical engineer by education and profession, Glen is an entrepreneur that has successfully established multiple technical teams and organizational units to support government programs, private industry, and public good missions for small, large, and independent not-for-profit businesses. He began his leadership roles by forming a technical team to design antennas for ultra-wideband radars and develop simulation tools for lightning strike prediction. From there, he established multiple organizational groups that provided computational physics, software development, accredited web services, remote sensing, unmanned aerial systems (UAS), web application development, and food industry services for diverse private and public sector markets. He has a strong technical background in electromagnetic phenomenology, scientific software development, and engineering analysis and design; and he has extensive experience leading multi-organizational research programs. A native of Michigan, Glen earned a BSE in electrical engineering from the University of Michigan and an MS in electrical engineering from the University of Illinois.
---

James N. Bower Jr.
Director
Jim is an executive strategist and business development expert with proven track record of creating corporate growth, fostering excellence from technical staff and delivering true value to customers across a range of technologies. A retired US Air Force officer, Jim worked in flight test, sensor systems engineering, satellite operations and ultimately as a budget and policy planner in the Pentagon. Following the Air Force, he joined a small not-for-profit research institute and helped to lead its phenomenal growth supporting national security needs. He served as Vice President for Strategic Planning and Business Development and was "dual hatted" as Chief technology Officer. Currently located in the National Capitol Region, Jim earned a BS in Metallurgical Engineering from Michigan Tech and an MS in Space Systems Engineering from Florida Tech.
---
Mike Folk
Director
Mike led the HDF group at the National Center for Supercomputing Applications from 1988 until 2006, when he co-founded the HDF Group and served as CEO until retiring in 2016. His tenure with The HDF Group provided Mike with the opportunity to work with a broad range of organizations and people in government, academia, and the private sector to address some of our greatest data challenges. Mike taught high school math in the U.S. and in Africa during the 60s and early 70s, then taught computer science at the university level for 18 years. His interest in data management led him to write the book File Structures, a Conceptual Toolkit. Mike received his BS from the University of North Carolina, a master's from the University of Chicago, and a PhD in Computer Science from Syracuse University.
Our Team: Data and Project Support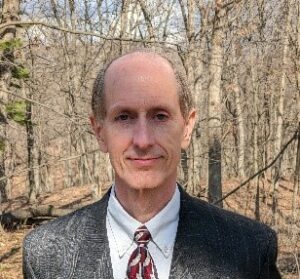 Andrew McClintick
Director of Product Development
Andrew brings nearly three decades of software and database development and project management experience in a variety of industries to Heartland. He has worked for Heartland since 2016 managing product development, coding in Python, designing and managing MongoDB and PostgreSQL databases, and providing client and user support. His education includes a certificate in Project Management from DePaul University and a BA from Principia College.
---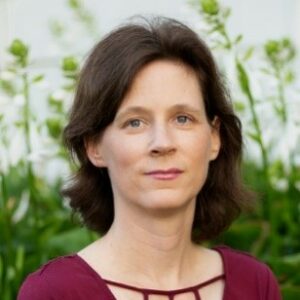 Susan Stearns
Software Engineer
Susan collaborates with partner clients, database experts, project managers, and others to build and design custom web-based systems that work for our clients. She started with Heartland Science and Technology during the summer of 2022 and brings a diverse background, with over 20 years of experience, to the team.
---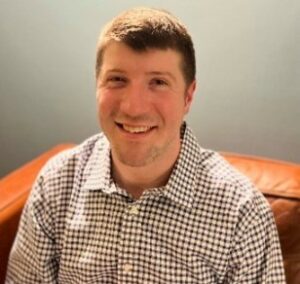 Gershwin Marks
Project Support Manager
Gershwin is a project support manager at Heartland and joined the team in 2021. He is a graduate from the School of Informatics at Indiana University Bloomington with a Bachelor of Science and Informatics. At Heartland, his work includes client engagement, project management, software testing, product support, and data/geospatial analysis.
---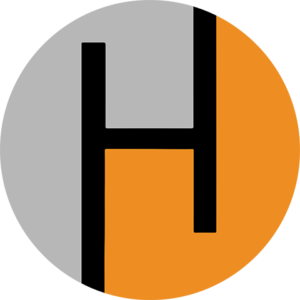 Mark Kimball
Technical Assistant
Mark assists with software testing in PCM and other products. He also performs various tasks including proofreading, data entry, and data analysis. His prior computer experience includes coding, and general instruction and user-interaction support. He also taught middle school mathematics. He holds a Master of Science from University of Illinois, Urbana-Champaign and a Bachelor of Arts from Ohio Wesleyan University.
Our Team: Precision Conservation Specialists

Andrew Hiser
Precision Conservation Specialist
Andrew is a Precision Conservation Specialist with Heartland and represents the Central region of Sangamon, Christian, and Macoupin counties in Illinois for PCM. Andrew was raised on his family's farm near Monticello, IL and earned his BA in Technical Systems Management from the University of Illinois College of ACES. He has a broad agricultural background and has worked in grain elevator operations, grain merchandising and logistics, ag machinery sales, and he owned and operated a clam and oyster farm in coastal South Carolina. He currently resides in Petersburg, IL with his wife and two sons. Andrew enjoys lending a hand on his in-law's farm and taking his boys camping and fishing any chance he gets.
---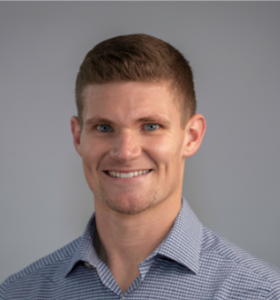 Leyton Brown
Precision Conservation Specialist
Leyton serves as a Precision Conservation Specialist for PCM located in the East-Central Region of Illinois. He works with farmers in this region by meticulously going through the financials of an operation with the farmer and making comparisons at the farm, county, regional, and state level. Leyton grew up on a grain farm in Morrisonville, IL, where he helped out with his father's and brother's operations. He attended Lincoln Land Community College before transferring to the University of Illinois at Urbana-Champaign. He received his bachelor's and master's degree in Technical Systems Management (TSM). Leyton previously worked for the University of Illinois in the Agriculture and Biological Engineering Department as the Project Manager for a USAID funded project, the Appropriate Scale Mechanization Consortium.
---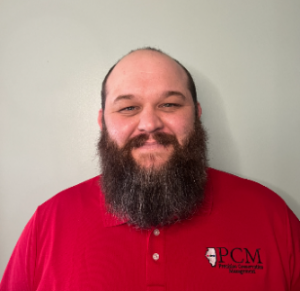 Jacob Gard
Precision Conservation Specialist
Jacob Gard is a PCM Conservation Specialist for Edgar, Clark, Coles, Cumberland, Vermillion, and Crawford counties in Illinois. He was born and raised in West Union Illinois where he now resides with his family. He attended Lake Land Junior College and received his associate degree in Ag. Business and supply and earned a bachelors in ag. systems and technology from Southern Illinois University Carbondale. He has worked in retail and elevator agriculture in sales and management; Jacob also helps his father and brother on their family farm.
Our Team: Specialized Consultants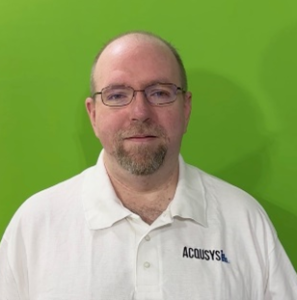 Rick Fleming
With over twenty-five years of experience, Rick Fleming of Acqusys, LLC. is a software expert well versed in the technical aspects of software projects as well as translating the needs of clients into custom software systems. He has worked with all sizes of clients, from Fortune 50 to small startups, from typical business systems to specialized systems for educational, government, and non-profits. Bringing experience with a variety of development platforms and computer languages, he leads Acqusys, LLC. He has worked with Heartland Science and Technology for many years.
---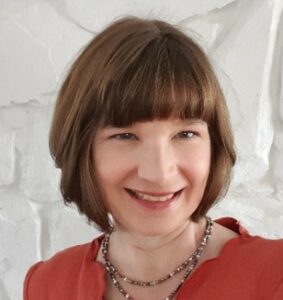 Caroline Wade
Caroline Wade Founder and Principal, Symbiose Strategies, has been building partnerships and developing programs in conservation agriculture for more than 10 years, working to bring together knowledge and insights from environmental science, economics, and agriculture to focus on practical yet innovative solutions for the many interconnected business and natural resources issues facing the agriculture industry. She provides consulting services to a variety of conservation agriculture partners, offering collaborative leadership across teams and partnerships, innovative strategic support for creating impactful and efficient programs, as well as general program development and project management services. She has served in leadership roles for the Illinois Corn Growers Association, The Nature Conservancy, and Ecosystem Services Market Consortium. Caroline graduated from Illinois State University with a B.S. in Environmental Health and Environmental Science and an M.S. in Agriculture.
---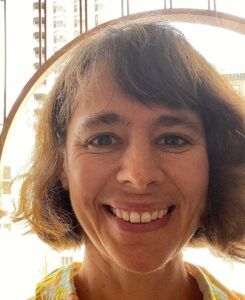 Thayer Tomlinson
Thayer Tomlinson is a Communications Specialist who has worked in organizational communications for the last 15 years, serving as the Communications Director for the Ecosystem Services Market Consortium (ESMC), the International Biochar Initiative and as the Program Manager for the Coalition on Agricultural Greenhouse Gases. She also currently supports the EPA's ENERGY STAR program providing research and technical support to small businesses and congregations working to increase facility energy efficiency. She holds a Masters in International Environmental Policy from the Middlebury Institute of International Studies at Monterey and was a Peace Corps volunteer in Mongolia. She lives in rural Vermont where she enjoys gardening, hiking, reading and watercolor painting.
---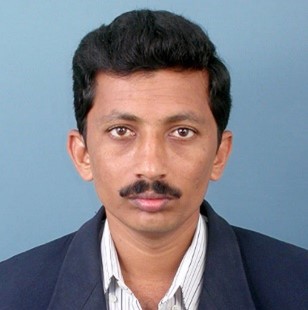 Dhanachandran
Dhanachandran is the CEO of Canwin Technologies Private Limited. He has a master's degree in computer science and has 22 years of experience in designing, developing, and deploying end-to-end solutions for customer requirements.
---
Santhanakrishnan
Santhanakrishnan is the CTO and co-founder of Canwin Technologies Private Limited. He has a master's in computer applications and has 23 years of experience. Santhanakrishnan has extensive knowledge in client-server computing and server-side computing, which includes databases, APIs, and server-side scripting languages. Prior to Canwin, he worked with Satyam, Intel (India).
---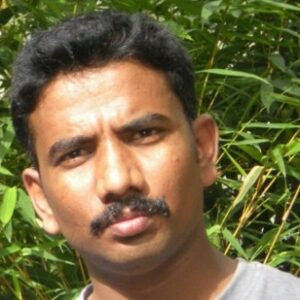 Mohan
Mohan completed a Bachelor of Technology in mechanical engineering and has 17 years of experience in subjects such as full-stack development and project management. Prior to Canwin, Mohan worked with Satyam and Siemens.
---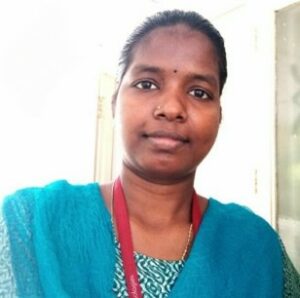 Divya
Divya has been a Software Developer at Canwin Technologies for the past five years. She has a bachelor's in computer science engineering. She is a full-stack developer and has sound knowledge in web development frameworks such as React and Angular for front-end development.
---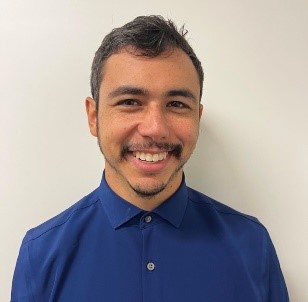 Juan Velasco
Intern
Juan Velasco is working as an intern at Heartland and focuses on setting up automated tests using Gherkin. He has a Master of Science in Physics, and a Bachelor of Science in Astrophysics. Juan has experience with data visualization in Python and Bold BI and with database querying with PostgreSQL. He is an avid rock climber and amateur astro-photographer.